It all began in a rice paddy outside of Tokyo, Japan. Actually, I was born on a military base there in 1956. My mother and father were born and raised in Polk County, Nebraska, which makes me a full (Big) red blooded Nebraskan!
I got my start in radio in 1974 in Salinas, California. That's where my two sons were born…Dustin in 1983 and Cory in 1987.
I arrived in Central City, Nebraska, May of 1995 and started Mid-Days here at the 'ole radio ranch. Now doing the "Morning Show" 6am-10am weekedays. Love to hear from you either by phone or email and thanks for listening!
jeff.iler@alphamediausa.com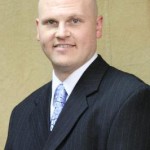 David Gustafson
Mid-days 10am -3pm
A native of West Point, Nebraska, David currently serves as Mid-Day Host on KZ-100 and Operations Manager for five radio stations in Columbus. After graduating from the University of Nebraska-Lincoln in 2002, he began his professional career at KKAR and KOZN in Omaha.
In 2004 David accepted a position with KZEN in Columbus and has held several management positions in Columbus since. In August of 2013 he became co-host of Hail Varsity radio which airs statewide on five radio stations including KJSK in Columbus.
David is also currently one of the play-by-play voices for Creighton Baseball and he spent several years as the play-by-play voice Nebraska-Omaha Football and Men's and Women's Basketball.
In 2014, David was named one of five Marconi Award finalists for Small Market Personality of the Year.
David and his wife have three boys and one daughter.
david.gustafson@alphamediausa.com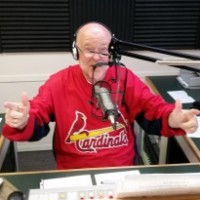 Steve Kohl
Afternoons 3pm – 7pm
Join Steve weekday afternoons from 3 until 7 on KZ 100. He opens up the Country Date Book at 4:10 with your chance to win a free meal from Runza. And tune in on your way home from work for the "Rush Hour Request" at 5! It's all your requests plus another chance to win a free Subway sandwich with "Country Music Trivia"! Steve currently serves as KZ-100's Production Director. columbusproduction@alphamediausa.com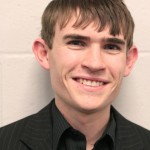 Ryan Kumpf
Ryan joined our staff in 2014 and has been a great addition to our News staff. Ryan is a graduate of Northeast Community College in Norfolk. Ryan serves as our Digital Content Director. Ryan is also one of the play-by-play voices on KZ-100. ryan.kumpf@alphamediausa.com or newskzen@alphamediausa.com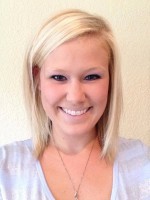 Kimberly Nuelle
Kim Nuelle started as the Farm Director for KZ-100 in December of 2016. Kim is originally from Higginsville, Missouri and is a graduate of the University of Central Missouri. She'd love to hear about your local Ag events.  kimberly.nuelle@alphamediausa.com

James has worked in radio in Columbus for over 36 years. His tremendous news background adds great depth to our News staff. James is a graduate of Grace University and Brown Institute. James also serves as the Program Director for Newstalk 900 KJSK. james.nickel@alphamediausa.com