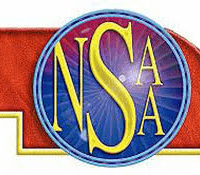 The Lakeview High football team will host Boone Central/Newman Grove tomorrow night.  The Vikings have rolled to a 2-0 record, while out-scoring their first two opponents 97-6. 
The Cardinals come in 0-2. Coach Mark Hudson says his young team made a lot of mistakes in its season-opening loss at O'Neill.  But, he says the Cardinals played a lot better last week against a better opponent in Ord.  "You know, with any young team you're going to have some ups and downs," Hudson said. "Hopefully, we can get to a little bit more consistent level."    
You can hear the Lakeview vs. BC/NG game tomorrow on KZ-100. 
Like the Vikings, Columbus High and Scotus will also try to improve to 3-0.  The Discoverers entertain Elkhorn, while the Shamrocks visit West Point-Beemer. 
On KLIR 101, Humphrey St. Francis visits Clarkson/Leigh.
And on 93.5 The Hawk, East Butler plays at Nebraska Christian.