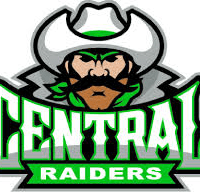 The CCC volleyball club won in straight sets over Southeast CC at Raider Fieldhouse last night.  The Raiders won 25-20, 25-13, 25-22.
Jordan Wegner led Central with 13 kills, while Devyn Erickson had 20 digs and Shania Borchers had two blocks.  CCC is 8-6 on the season.
The Raiders play two home matches tomorrow, facing Indian Hills at 2 p.m. and battling Northeast at 6 o'clock.