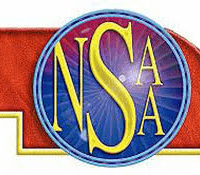 The Columbus High volleyball team fell to 7-6 on the season after a home loss to Aurora last night.  The Huskies raised their record to 3-4 with a 25-16, 25-15, 22-25, 25-17 victory at the Columbus High School gym. 
Jaleigh Adams-Tuls led CHS with nine kills and two blocks.  The Discoverers will play in a tournament at Norris on Saturday.
Lakeview's volleyball club posted a home sweep over York.  The Vikings won 25-11, 25-20, 25-15.
Four different Lakeview players had five kills, including Lilly Rowe, who also had five service aces.  The Vikings are 5-1 going into Saturday's Boone Central Invite.
Meantime, the Scotus volleyball club is also 5-1 after suffering its first loss of the season.  The Shamrocks fell in four sets at Wayne. The Blue Devils won 21-25, 25-15, 26-24, 25-23.
Amber Buhman led Scotus with 17 kills. The Shamrocks will play in a tournament at Omaha Bryan starting on Friday.