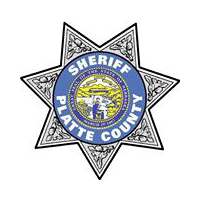 COLUMBUS- On Saturday at 7:45pm, The Platte County Sheriff's Office responded to Tailrace Park in response to a potential drowning.
Upon arrival, Deputies were able to determine from several witnesses that a male subject was last seen in the Platte River near Tailrace Park. Members of the Platte County Sheriff's Office, Platte County Dive and Rescue Team, Colfax County Sheriff's Office, Butler County Sheriff's Office, Columbus Fire Department and Schuyler Fire Department, conducted a search of the river; however the search was unsuccessful in locating the male.
On Sunday the search continued, again with no success, however searches are being coordinated for Monday as well as into the next few days, in an attempt to locate the subject. The victim is believe to be an 18 year-old male, whose name is being withheld until his identify can be verified.
Authorities say due to recent flooding, the channels and streams have changed, as well as created deep hidden washed out areas, as well as hidden debris. The rivers are experiencing larger volumes of water which leads to a stronger currents than what is typically experienced this time of year. The water conditions have created potentially unsafe undertows, that can unexpectedly pull you under the water or drag you downstream.
The Sheriff's Office, along with Platte County Emergency Management, would like to ask the public to use extreme caution when entering any area lake or river.