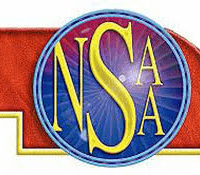 Shane Hess of Columbus High and Bryce VunCannon of Scotus each qualified for boys' state golf by finishing fifth in their district tournaments.  
Hess shot a 77 in the A-3 district tourney at Holmes Golf Course in Lincoln. VunCannon carded a 72 in the B-3 district tournament at Jackrabbit Run in Grand Island yesterday.  
The Discoverers and Shamrocks both finished fifth in the team standings.
Hess will compete in the Class A state tournament at Norfolk Country Club. VunCannon will play in the Class B event at Elks Country Club.  Both tourneys are set for next Tuesday and Wednesday.