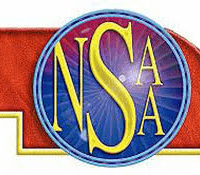 In high school hoops tonight, Columbus High hosts Lexington.  You can hear the action on KLIR 101, starting with the girls' contest at 5:45 p.m.
Lakeview entertains Centennial this evening.  The girls' game tips off at 6:15.  The Scotus squads travel to Lincoln Christian.
On KZ-100 tonight, Humphrey St. Francis visits Clarkson/Leigh, with the girls' game starting at 6 p.m.
The High School Scoreboard Show airs at 10:30 tonight on 93.5 The Hawk.
The Pinnacle Bank Coaches Show is at 9 a.m. tomorrow on KLIR 101.
And tomorrow evening on The Hawk, Lakeview hosts Aquinas, with the girls' game tipping off at 5:15 p.m.