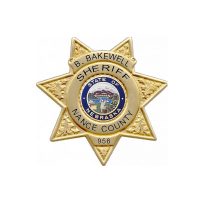 GENOA- A School and Hospital were placed in a  lock out status Wednesday after a suspicious person was in the area. 
The Nance County Sheriff's Office responded to a call about a male who was possibly under the influence of narcotics or experiencing a mental health crisis. 37 year old William Jarecki of Silver Creek had allegedly been in a rage and caused extensive damage to a house in Genoa. Authorities say Jarecki fled on foot from the residence and was still at large when deputies arrived. Deputies determined he could potentially be a danger to the public. As a precaution, Twin River Public School and the Genoa Community Hospital placed their buildings in a lock out status to prevent anyone from entering the buildings. Jarecki was located at 11:45am and taken into custody without incident. 
He was arrested for criminal mischief and disturbing the peace.