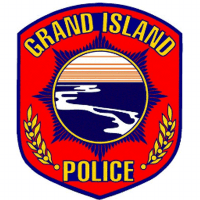 GRAND ISLAND- Two people have been arrested for burglary in Grand Island. 
Early Wednesday morning an officer observed a male and female taking items from a residence to a truck that was parked in the alley. After contact was made it was determined that the two individuals, Michelle Wallace and Franklin Thompson, did not know whose house it was and were taking from inside the house that did not belong to them. Both were placed under arrest. As Wallace was being placed in handcuffs the Officer heard glass breaking and looked down as she was attempting to break a meth pipe with her hands. A small portion of the pipe was broken. 
Wallace was arrested for Burglary, Tampering with Physical Evidence and Possession of Drug Paraphernalia. Thompson was arrested for Burglary.