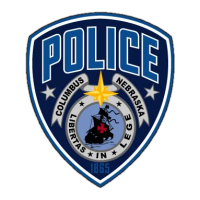 COLUMBUS- Police are currently in a standoff with a suspect believed to have stolen a car.
At 12:42pm Monday, officers with the Columbus Police Department attempted to stop a vehicle believed to have been stolen from Fremont. The driver did not stop and a pursuit ensued. The suspect vehicle crashed in the area of 3rd Avenue and Air Vista Drive.
The suspect fled from the vehicle and is believed to have broken into a home in the 2800 block of 3rd Avenue. Police are working under the assumption that the suspect is armed and dangerous. Police currently have the home surrounded.
Residents who live in the area of 3rd Avenue and 28th Street are asked to remain in their homes if they are currently home. They are also asked to avoid the location if they are not currently at home.
Other citizens are asked to stay away from this area until the matter can be resolved.