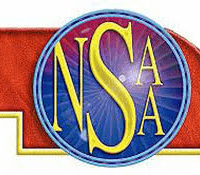 It was a hard night on the hardwoods for three local basketball teams last night.
Lakeview was swept at home by Seward.  The Vikings boys fell to the Bluejays 45-17.  Lakeview slipped to 3-14 on the year.  In the girls' game, Seward rolled to a 51-21 victory, dropping the Vikings to 9-9.  Both Lakeview clubs will visit York on Saturday night.
And the Columbus High girls bowed to visiting Omaha Marian 61-39.  The Discoverers have lost six of their last seven games to fall to 5-13. The CHS girls and boys will host Norris Saturday and the boys' team visits Omaha Gross Friday night.