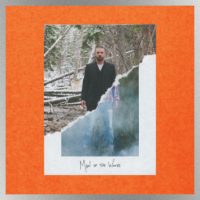 RCA RecordsThe first single from Justin Timberlake's forthcoming album, Man of the Woods, is here, and if you were worried that JT was going back to nature from the album's title and the promotional photos of Justin in the snowy wilderness like a character from The Revenant, fear not. "Filthy," co-written with JT's longtime collaborator Timbaland, is a dense, slithering, electronic funk jam.
The video, which also dropped at midnight, directed by video veteran Mark Romanek, shows JT as a Steve Jobs-like tech inventor, channeling his dance moves through a robot he appears to be showing off to investors, fans and the press.
Man of the Woods arrives February 2, and three more songs and videos are expected before then.
Copyright © 2018, ABC Radio. All rights reserved.