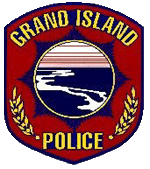 GRAND ISLAND – Authorities have arrested a suspect in the slaying of a 19-year-old in Grand Island.
Police say 24-year-old Herbey Portillo Jr. was found hiding in a Grand Island garage Tuesday and was taken into custody without incident. He's accused of shooting to death Trevor Sok, whom officers found wounded around 3:45 a.m. Monday at a Grand Island home.
Police say he died later at a hospital.