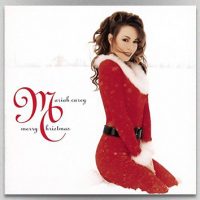 Columbia RecordsAll of us probably wish we could sing like Mariah Carey circa 1994…which is probably why, when it comes to Christmas karaoke, Mariah's holiday smash "All I Want for Christmas Is You" is the go-to track.

Smule, the creators of the popular Sing! Karaoke app, studied data from the app's 52 million monthly active users to determine the 10 most popular karaoke songs, and found that Mariah's enduring hit is tops on the list. Second on the ranking is "Winter Wonderland" by Sarah McLachlan.
Strangely, a cover version of the Yaz hit "Only You" by Australian singer Kylie Minogue is third on the list, but that's because it was the first single from Kylie's 2015 album Kylie Christmas. The original was a duet between Kylie and Late Late Show host James Corden.
Wham's "Last Christmas" and LeAnn Rimes' "Jingle Bell Rock" are among the other songs on the list of the top Christmas karaoke tracks.
Meanwhile, Mariah's video for "All I Want for Christmas Is You" is also #1 on YouTube's Top 10 Most Viewed Christmas Music Videos of the Season. The rest of the top 10 includes clips from Justin Bieber, Pentatonix, Sia, Wham and Ariana Grande.
Copyright © 2017, ABC Radio. All rights reserved.