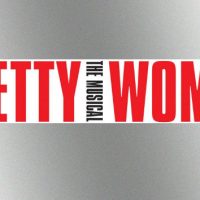 PRNewsfoto/PRETTY WOMAN: THE MUSICALBryan Adams fans should forget about the "Summer of '69" and start thinking about the Summer of 2018, which is when they'll get to see the rocker's first Broadway musical.
As previously reported, Bryan and his longtime songwriting partner Jim Vallance have written the music for Pretty Woman: The Musical, based on the Julia Roberts/Richard Gere rom-com of the same name. Tickets for the production — both its world premiere in Chicago and its subsequent Broadway run — go on sale this Friday.
The Chicago world premiere takes place March 13, and tickets for the five-week engagement can be purchased at BroadwayInChicago.com. The Broadway performances begin July 20, 2018, with the official opening night coming August 16, 2018. Those tickets are available via Ticketmaster.
The book of the musical was written by the late Garry Marshall, who directed the movie Pretty Woman, and J.F. Lawton, who wrote the screenplay.
Copyright © 2017, ABC Radio. All rights reserved.