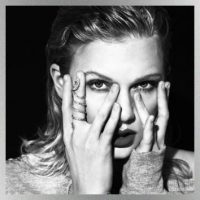 Mert & MarcusYou can take the country out of the girl, but you can't take the girl out of country.
Taylor Swift is the recipient of a new Country Music Association award. The song "Better Man" that she wrote for country group Little Big Town won the Song of the Year award at Wednesday night's 51st Annual CMA Awards. The award goes to the writer.
Taylor posted a video to Twitter of herself in a hotel room watching the CMAs on a big screen TV when the award was announced. "In NYC for SNL rehearsals. I LOVE YOU @littlebigtown and CMAs," she wrote.
Taylor will be performing on Saturday Night Live this weekend after her new album, Reputation, is released on Friday.
Taylor's no stranger to winning CMAs. During her country career she was nominated for 26 of them and won 12, including the big one, Entertainer of the Year, twice.
Copyright © 2017, ABC Radio. All rights reserved.