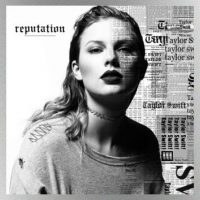 BMLG/Mert & MarcusIf you weren't one of the lucky Swifties invited to Taylor Swift's Reputation Secret Sessions, you can now get a taste of what they were like.
A new video captures scenes from the various sessions in Los Angeles, London, Nashville and Rhode Island in September. Taylor hand-picked 500 fans from all of the world to give them a sneak peek of her new album before it's released November 10.
As shown in the clip, fans arrived by the busload and got to hang with Taylor in an intimate setting. At the Los Angeles session, Jack Antonoff and Ruby Rose were even in attendance.
"It blew my expectations out of the water," one fan at the LA session says of the album. "Also, cannot find a favorite. Every song is a freakin' masterpiece and we all were speechless."
Another fan in Nashville called the songs "phenomenal," and added, "I think Taylor overall…is living her best, unapologetically honest life. Every single track she's so excited about, and I'm so excited about it too. It's going to be so amazing for the fans and everyone."
Copyright © 2017, ABC Radio. All rights reserved.