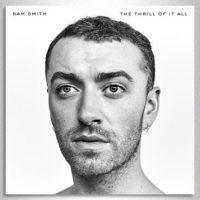 Capitol RecordsSam Smith's album The Thrill of It All is on track for a thrilling debut.
According to Billboard, the album is predicted to land at the top of next week's Billboard 200 chart, with just over 200,000 equivalent album units sold.
Sam's sophomore album was released November 3. It follows his 2014 release, In the Lonely Hour, which peaked at number two on the chart.
Maroon 5's Red Pill Blues, meanwhile, is heading for a number-two debut on the list next week, trailing Sam with around 120,000 units.
Copyright © 2017, ABC Radio. All rights reserved.