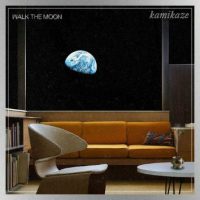 RCA RecordsAhead of their new album release on Friday, WALK THE MOON has a released a new track, called "Kamikaze."
It's the fourth song the band's previewed off their new album, What If Nothing, following their current single, "One Foot," "Headphones" and "Surrender." All will be available as instant-grat tracks if you pre-order their new album now.
"Stepping out of body/No matter what you call it/I'm a kamikaze/Abandon all your logic/And put your money on it/I'm a kamikaze," frontman Nick Petricca sings on "Kamikaze."
WALK THE MOON kicks off their North American Press Restart Tour November 19 in Charlotte, North Carolina.
Copyright © 2017, ABC Radio. All rights reserved.