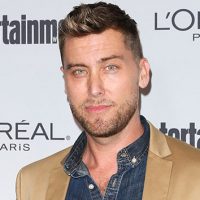 Paul Archuleta/Getty ImagesIn a guest column for Variety, Lance Bass has opened up about experiencing "unwanted advances from both men and women" while growing up in the entertainment business.
"The experiences left me shaking and confused each time," he writes. "I hated being put into that position, but I was too afraid to say anything. First because I was not out, and second because I didn't want to affect the jobs of the hundreds of people who depended on me working."
Lance continues, "The people who perpetrate these horrible acts know this. They rely on it. For my young mind, the stakes were overwhelming and silence seemed to be the only option. So I remained silent."
The former 'NSYNC member goes out to write that when he later came out as gay, he found comfort and relief in those who accepted him. He's since met wonderful members of the LGBTQ entertainment community.
"I say this because it's important to remember that sexual predators are just that," Lance writes. "They come in all sexual orientations and seek to overpower those who believe they have too much to lose if they speak up."
Then, in an apparent reference to Kevin Spacey's response to allegations he sexually harassed people, Lance says, "Recent statements in the press have irresponsibly conflated predatory behavior with homosexuality, and blurring that line is simply dangerous. Loving who you love isn't a choice; abuse on the other hand is."
Lance concludes: "I'm truly thankful for my LGBTQ brothers and sisters and our straight allies, as we raise our voices to give strength and protection to those who are still scared and silent."
Lance had previously criticized Spacey's statement, tweeting, "Being gay should never be equated with sexual assault or pedophilia. Thanks for giving the homophobes more ammo #KevinSpacey."
Copyright © 2017, ABC Radio. All rights reserved.