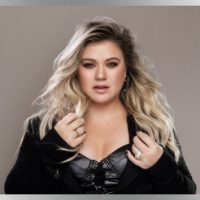 Vincent PetersKelly Clarkson has released the fourth installment of her Nashville Sessions series: a live performance of her confident track "Whole Lotta Woman."
With the help of three backup singers and a live band, Kelly belts the sassy, soulful tune from Nashville's famous war Memorial Auditorium.
"I'm a whole lotta woman/From the way I walk and toss my hips/I'm a whole lotta woman/From the sound of my voice to the gloss on my lips," she sings on the track.
Kelly's album, Meaning of Life, is out now.
Copyright © 2017, ABC Radio. All rights reserved.