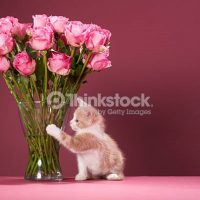 Riley's Blog
True Sportsmanship, Part 1
With the Olympics going on in South Korea, it is a good time to share some stories of true sportsmanship from Olympics past. Here is an example…
At the 1988 Games in Seoul, Canadian sailor Lawrence Lemieux was moving along at a quick clip, even though the seas were exceptionally rough. About halfway through the race, he seemed to have a firm grip on the silver medal when disaster struck. Lemieux heard the cries of two Singaporean sailors competing in a different event nearby. One of them was clinging desperately to his boat, which had capsized under the six-foot waves. The other had drifted 50 feet away, swept off by the currents. Instead of staying in his race, Lemieux set course for the sailors and pulled them out of the water. His hope for a medal all but dashed, Lemieux waited for rescue boats to arrive. By the time they did, he'd fallen to 23rd place. But Lemieux's bravery did not go unrewarded. The Olympic committee gave him the Pierre de Coubertin medal, a special award for sportsmanship.
True Sportsmanship, Part 2
With the Olympics going on in South Korea, it is a good time to share some stories of true sportsmanship from Olympics past. Here is an example…
At the 1936 Berlin Games, Japanese pole vaulters Shuhei Nishida and Sueo Ōe tied for second place. The teammates were offered the opportunity to have a jump-off for the silver medal, but the two friends declined out of mutual respect for one another. For the purposes of Olympic records, Ōe agreed to the bronze while Nishida took the silver. Upon their return to Japan, the teammates came up with a different solution. The pair had a jeweler cut their medals in half and fuse them back together, creating half-silver, half-bronze pendants. The "Medals of Friendship," as they're now known in Japan, are enduring symbols of friendship and teamwork.