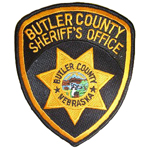 DAVID CITY- Authorities say a Lincoln motorcyclist has died in a crash with a semi.
The Butler County sheriff's office says 26-year-old Arez Karim was killed Thursday around 7:15 a.m. on Highway 81. Authorities say the semi driver, 30-year-old Jeremy Root of Hastings, was traveling south on the highway when his semi crossed the centerline and struck Karim's northbound motorcycle. The sheriff's office says alcohol wasn't a factor in the crash, but rainfall at the time likely was.
The crash is being investigated.