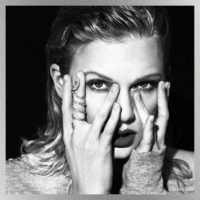 Mert & MarcusLook what you made the Iowa Department of Transportation do.
The government agency is using a famous lyric from Taylor Swift's new song to try to get people to stop looking at their phones while driving.
In "Look What You Made Me Do," there's an interlude where Taylor says, "I'm sorry, the old Taylor can't come to the phone right now. Why? 'Cause she's dead."
The Iowa DOT slightly modified those words for a series of highway signs as part of their Zero Fatalities campaign. The signs read: "Old Taylor can't come to the phone…she's driving."
Along with a picture of the sign, the Iowa DOT tweeted, "If you don't get the message today — ask the nearest millennial."
Copyright © 2017, ABC Radio. All rights reserved.
If you don't get the message today – ask the nearest millennial. https://t.co/RnUAg8GpyS pic.twitter.com/GPSVXQ1WI9

— Iowa DOT (@iowadot) October 2, 2017