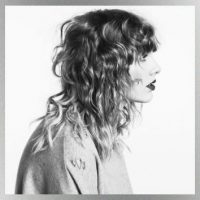 Mert & MarcusIn the wake of the Las Vegas mass shooting, Taylor Swift sought to spread a little joy.
The singer sent flowers to the Los Angeles Police Department's Foothill Community Police Station in Pacoima, California. One of their off-duty officers was injured while attending the Route 91 Harvest Festival Sunday night.
LAPD Intel Analyst Kimberlee Binder revealed Taylor's kind gesture on Instagram.
"Talk about a class act!" she writes. "Taylor Swift sent multiple bouquets of flowers and plants to our station, as one of our officers was shot in Las Vegas last night. This is one of the smaller arrangements. Beautiful flowers can bring a smile to anyone's face. Much respect."
Taylor had previously tweeted about the tragedy, writing, "There are no words to express the helplessness and sorrow my broken heart feels for the victims in Vegas and their families."
At least 59 people were killed and 527 injured when a gunman opened fire on the festival crowd from the 32nd floor of the Mandalay Bay Hotel and Casino.
Copyright © 2017, ABC Radio. All rights reserved.