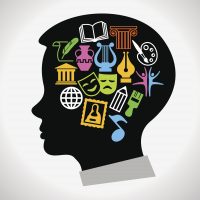 The KLIR Community Spotlight invites guests Monday – Friday to talk about events of interest in the community. FMI email klir@alphamediausa.com.
Tyrell Whelan talks about the Jeep Event fundraiser at Columbus Motor Company for the Columbus Police Department Canine Unit.
Greg Schatz from 1C Church invites the public to upcoming events at The Sanctuary.
Dann White and Dennis Hershbrenner discuss the United Way fundraising campaign.
Chris Robbins of Civil Air Patrol invites everyone to a suicide prevention program at 1C Church.
Diane Keiter, Jeff Peabody and Mike Moser explain upcoming Friends Of Music Events and fundraisers.
Alyssa Thielen of Sammy's Superheroes invites the community to upcoming events.
Elizabeth Blaser updates us on the progress of the Columbus Ice Skating Rink.
Dona Kudron and Dorothy Bybee of Columbus Community Hospital explain the new patient feedback program at the hospital.
Tim Hofbauer of Platte County Emergency Management talks about Disaster Preparedness Month.
Doris Lux of Central Community College invites the public to Agriculture and Horticulture Workshops.
Mary Wiegand of Platte Valley Literacy Association discusses expanded Spanish classes.
Cindy Branting of the Columbus Community Center talks about upcoming events, including a Legal Aid Day.
Denise Kollath of the United Way talks about a new program to help young people in crisis.
Doug Janssen from Columbus Community Hospital invites the public to the We Can Run, Walk and Roll event.