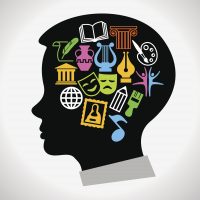 The KLIR Community Spotlight invites guests Monday – Friday to talk about events of interest in the community. FMI email klir@alphamediausa.com.
Melanie Knoepfle of Thrivent Financial has some fun upcoming events to raise funds for community outreach.
Brittney Steiner and Kara Martens update us on the opening of the Pawnee Plunge.
Shirley Engquist invites the public to the weekly Farmers Market at Frankfort Square.
Josh Muehlbauer of Youth & Families For Christ explains how we can help send kids to summer camp with scholarships.
Dr. Dustin Volkmer of Columbus Orthopedics and Sports Medicine explains hip arthroscopy.
Angie Ramaekers and Mary Powers talk about the CCH Volunteers Butterfly Extravaganza.
Jodi Willison of Columbus Community Hospital explains the home health and hospice programs.
Deb Loseke and Pat Mueller explain the Nebraska Passport Program.
Platte County Emergency Manager Tim Hofbauer talks about the aftermath of flooding and FEMA presence.
Officers Jodi Hefti and Josh Loontjer of the Columbus Police Department talk about the K-9 unit.
Roberta Miksch, Dr. Luke Lemke and Danielle Frewing explain the Platte County Lifestyle Coalition.
Cindy Branting of the Columbus Community Center talks about the Aging Masterfully Classes.
Mayor Jim Bulkley updates projects in Columbus.