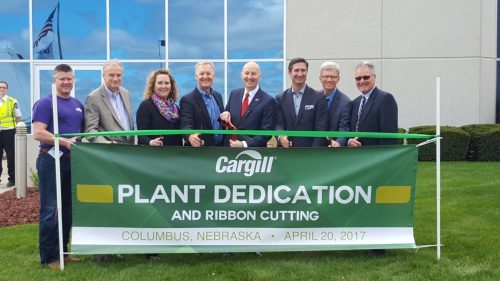 COLUMBUS- Cargill celebrated the $111 million expansion of its plant in Columbus Thursday.
Governor Pete Ricketts was on hand to give remarks along with Corporate Vice President of Cargill Protein Brian Sikes, Chief Execute Officer of Taco Bell Brian Niccol, and Columbus Mayor Jim Bulkley.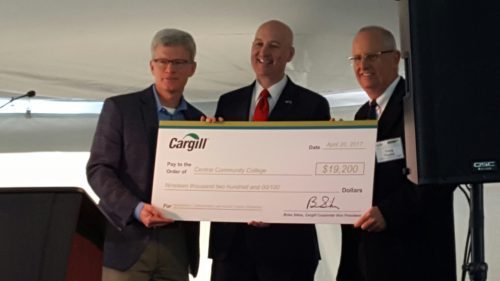 The project converted the plant from a ground beef operation to a cooked meat facility that makes cooked ground beef, sausage and hot dogs. Sikes said Cargill expects to eventually have about 460 employees at the plant to handle peak production.
That's up from 240 before the conversion.