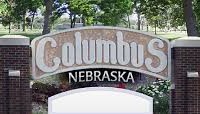 COLUMBUS- With 96.97 percent of the ballots accounted for, the Mayoral race in Columbus is still too close to call.
Councilman Jim Bulkley leads incumbent Mike Moser by 37 votes with 179 provisional ballots yet to be counted. Bulkley has 50.10 percent of the votes while Moser has 49.69 percent. The election commission may not have everything counted until Friday. It appears Troy Hiemer will take over the City Council Ward Two seat if Bulkley wins, defeating Levi Abbot 64 percent to 34 percent.
The race for the Platte Couny Supervisor District 4 seat is also too close to call with incumbent Ronald Pfeifer narrowly leading challenger Steve Heesacker by 62 votes.