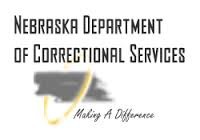 YORK- Authorities say a staff member was attacked by an inmate at the Nebraska Correctional Center for Women in York.
The Nebraska Correctional Services Department says the staffer deflected an attempted blow Wednesday from the prisoner, who was wielding a handmade weapon. The inmate then grabbed the staffer's hair and made contact with the staffer's face before other staff members could stop the assault. The staff member was treated for minor injuries.
Results of an investigation will be given to the York County attorney for a decision about prosecution.