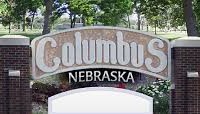 COLUMBUS- A petition is being circulated by citizens after a city of Columbus Resolution was passed allowing Verizon to build an 85' Pine tree cell tower on the corner of 30th Street and 26th Avenue in Glur Park.
Residents who live near the park and oppose the tower feel they were not given proper notice and did not receive a chance to voice their opinions for or against. Concerned citizens of the area have requested a meeting with city officials which will be held at Immanual Lutheran Elementary School's gymnasium Thursday October 13th at 6:00pm. Residents are invited to attend to voice their opinion on the 85 foot tower, it's location, impact and the process on how it was approved.
The project would also include new restroom facilities and a splash pad for Glur Park.