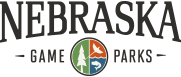 WAYNE- Nebraska wildlife officials are cautioning people to stay away from a moose that has been spotted roaming through eastern Nebraska.
The bull moose was spotted northwest of Columbus on Sept. 26, and there were later sightings near Wayne and near Dixon on Tuesday. It's rare for moose to venture into Nebraska, though people reported seeing one of the animals last year in the North Platte River valley in the state's panhandle. Officials urge people to stay away from the moose, even if it appears docile.
It's illegal to hunt moose in Nebraska.