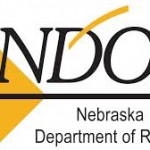 SCHUYLER- Work is scheduled to begin on today on US-30 between Schuyler and Rogers.
Brought to you by the Build Nebraska Act, this project will consist of the construction of a 4-lane divided expressway. According to the Nebraska Department of Roads, the project will begin 2 miles east of the US-30/NE-15 junction and proceed 1 mile east of the Colfax/Dodge County line. Constuction of the new westbound lanes will begin along the north side of the existing US-30 and continue through most of 2017.
Local access will be maintained for anyone located within the project.