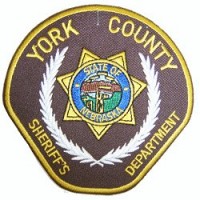 WACO- Authorities say a woman has reported that her dog tangled with a mountain lion at her home south of Waco.
The woman told the York County Sheriff's Department Tuesday that she and her husband had heard a commotion outside the night before and that she saw her dog fighting an animal when she went outside to check. The dog wasn't seriously injured. The woman is all but certain what she saw was a mountain lion, but the sighting hasn't confirmed.
Authorities have taken several reports of mountain lions in the county, but most have not been confirmed.