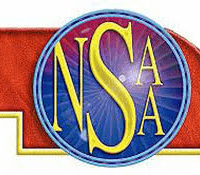 Columbus High couldn't cash in on a two-set lead against York in high school volleyball Monday night.  The visiting Dukes rallied to win in five sets, 18-25, 12-25, 25-21, 25-16, 15-12.
The Discoverers, now 2-7 on the year, will play at the Lincoln Public Schools Invite this weekend.
Tuesday night, Scotus visits Aquinas in prep volleyball.  You can hear the match on KLIR 101, starting at 7:30 p.m.  And Lakeview visits Fairbury.