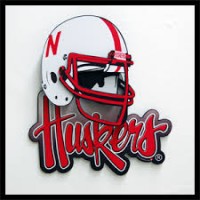 The Nebraska football team continued preparing for Wyoming with a 90-minute practice Tuesday evening.  Afterwards, defensive coordinator Mark Banker talked about how good Wyoming's offense looked in the Cowboys 40-34 triple-overtime win over Northern Illinois last Saturday.
Banker is especially wary of the Wyoming quarterback's scrambling ability.  Of having safety Nate Gerry back for the Wyoming game, Banker said Gerry is not up to game speed, adding he will "have to sharpen up his tools a little bit."
Kickoff Saturday is set for 11 a.m.  The pre-game show begins at 6 on News Talk 900 KJSK and will be joined at 19:30 on KLIR 101.