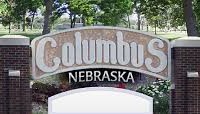 COLUMBUS- Some City of Columbus departments will be closed Monday in observance of Labor Day.
Those closed include Animal Control, Columbus Area Transit, the Yard Waste Site, Columbus Public Library, and all departments located in City Hall. The Columbus Transfer Station will be open to licensed garbage haulers only from 8 a.m. to 12 Noon on Monday. The Yard Waste Site will be open Saturday and Sunday during their normal hours, but will be closed Monday.
The Street Department, Wastewater, Water Production and Water Utility Service will be on call for emergencies.