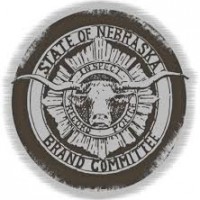 LINCOLN, Neb.  – Nebraska Cattlemen (NC) as an organization has a keen interest in the conduct of the Nebraska Brand Committee (NBC). Prior to the inception of the state agency, Nebraska Stock Growers, the predecessor to the Nebraska Cattlemen ran the program. Because of this interest the meetings of the NBC are observed.
The current NBC members have three new members and two longer term members who have been proactive in nature, not merely accepting the status quo but looking for ways to improve the processes of the NBC and have more accountability while improving services.
NBC, on their own, identified many of the things that were found in the Auditor's report and had begun on a path to address the deficiencies.
Large scale changes take time to implement and NBC is working in a systematic, thoughtful manner to implement the right changes in the right order.
They accepted the resignation of the Executive Director this week. Since the Assistant Director position has not been filled Mr. Harvey was appointed to continue in a lesser capacity with NBC in the interim until the hiring of a new Executive Director and Assistant Director can take place.
NC recognizes that the NBC members are volunteers who are cattlemen just as each of us. We applaud their work to take positive, corrective measures.