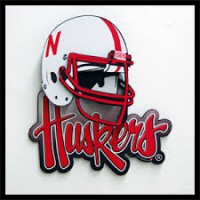 Following the Nebraska football team's practice Tuesday, head coach Mike Riley said overall it was a good first practice in full gear.  Riley said the Huskers spent a lot of time just putting in plays and practicing individual skills.
Offensive coordinator Danny Langsdorf said having a lot of playmakers on offense is a "good problem." He said the coaches have to be organized and have a good menu for each player.  Langsdorf also said he has seen significant improvement from quarterback Ryker Fyfe, adding "I think he's in the best shape of his life."
The Huskers continue fall camp Wednesday with a closed practice.