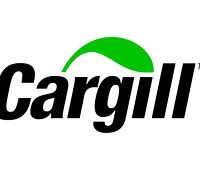 By Jacob Bunge
DOWJONES- Cargill Inc. said struggles in its core grain business weighed on fourth-quarter profits, though the company got a boost from efforts to revamp its vast portfolio.
Slowing global demand for agricultural commodities and muted market volatility contributed to weak prices and few profitable trading opportunities, Cargill said, weighing down its food ingredients and poultry businesses.
David MacLennan, Cargill's chief executive and chairman, said the
agricultural company continues to seek better profits and sustained growth as it adds and subtracts business lines from its diverse portfolio. "We have more work to do, but where we have already made changes we are seeing improved results," he said.
Cargill is revamping its business in response to sliding commodity
prices, a slumping farm economy and shifting consumer tastes, which have prompted the Minnesota-based company to alter the way it raises poultry and livestock. The largest private company in the U.S. by sales, which remains family owned, also is investing in aquaculture and processing plants capable of producing a wider range of meat products.
Cargill reported a fiscal fourth-quarter loss of $19 million, which
doesn't include gains on sales and other one-time events, compared with a $230 million profit for the same quarter last year. Including deals and other charges, Cargill earned $15 million in the quarter ended May 31, compared with a $51 million loss for the prior-year period.
Revenue for the quarter declined 5% to $27.1 billion.
Cargill's grain trading and processing division didn't turn a profit in
the quarter, the company said. The unit continued to grapple with a global abundance of corn, soybeans, wheat and other crops, which has held grain prices down and pressured farmers' incomes. Soybean-processing struggles at Cargill offset better trading results from China and South America, where weather damaged some crops in recent months. The company doesn't break down results across its business lines.
The revamp steered by Mr. MacLennan helped make Cargill's food
ingredients business the best-performing unit in Cargill's fourth quarter, delivering higher profits from vegetable oils, malt, starches and sweeteners. Animal feed and meat processing profits climbed "significantly" in the quarter as Cargill's beef business improved from earlier in the year.
Cargill's industrial and financial services division lost money in both the quarter and Cargill's fiscal year, which the company said stemmed from an adjustment to contracts in its ocean shipping business. The company recorded a small loss for the quarter in its energy business and profits in its metals business, both of which are under review for a possible sale or revamping.
The 151-year-old company has been trimming its dozens of business lines, last year selling its U.S. pork operations and spinning out a hedge fund division.
Cargill's fiscal 2016 earnings totaled $2.38 billion, up 50% from the
year before. Adjusting for divestitures, charges and other one-time events, Cargill said it earned $1.64 billion, 15% below its fiscal 2015 total.
Full-year revenues were $107.2 billion, down 11%, which Cargill said reflected "lower commodity prices, the strengthening U.S. dollar and divestitures."
Write to Jacob Bunge at jacob.bunge@wsj.com