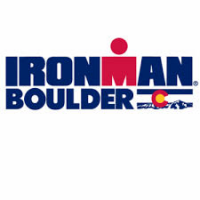 A 34-year old Nebraska woman has died after she was hit by a vehicle in Colorado while biking in the Ironman Boulder race.
The Colorado State Patrol says Michelle Walters of McCook was hit by a vehicle while riding on a major highway north of Boulder on Sunday.  The driver and details of the accident have not been released.  Alcohol and speed are not believed to be factors.
Ironman participants began with a 2.4-mile swim in the Boulder Reservoir, followed by a 112-mile bike course and a 26.2 mile running course.