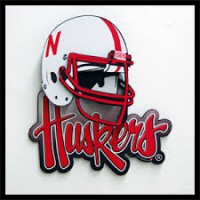 The Nebraska football team will hold its third practice of fall camp Monday afternoon.
Following Saturday's practice outdoors, defensive coordinator Mark Banker said he's optimistic his unit has improved.  Banker said the players have a much better understanding of the defense in their second year in the system, so the reactions are getting faster.
The Huskers will kick off their 2016 season on September 3rd when they host Fresno State at 7 p.m.