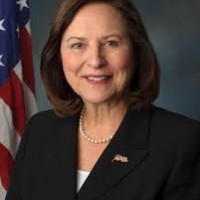 By U.S. Senator Deb Fischer
Across our country, heroin and prescription painkiller abuse are ripping families apart. In Nebraska, arrests and overdoses associated with these drugs are on the rise. Far from an occasional headline, this has become a serious problem. According to Nebraska's Vital Statistics Department, last year, 54 people in our state died from opioid-related overdoses.
Elsewhere, this epidemic is even more advanced. In states like Ohio, New Hampshire, and West Virginia, medical professionals and law enforcement personnel are struggling to keep up.
Opioids are highly potent drugs typically used to treat severe pain. Without careful monitoring and appropriate dosing, they can become extremely addictive. This addiction discriminates against no one. It devastates families.
The crisis is advanced and very real. This summer, Congress took action.
Last month, Congress passed significant, bipartisan legislation to stem the opioid epidemic sweeping America. The bill, known as the Comprehensive Addiction and Recovery Act (CARA), expands drug abuse education and prevention. It also empowers states and local communities to lead the response. Specifically, CARA provides them with important resources to help health care professionals and first responders fight this tide of addiction and save lives.
Families, first responders, law enforcement, and local health care providers are on the front lines of this epidemic and know best how to halt its progress in their communities. CARA provides them with resources they desperately need.
Among other things, CARA brings together government and private stakeholders to find the best ways to safely prescribe opioids and treat addiction. It ensures funding to train first responders in the use of overdose drugs like naloxone (also known as Narcan) which can reverse the effects of an overdose if administered quickly. The bill also provides grants for state-administered, electronic prescription monitoring systems. By tracking how often opioids are prescribed, health care providers can identify patients at risk for addiction. In this way, CARA can help prevent addiction before it occurs.
CARA is a comprehensive response to America's opioid epidemic, and it comes not a moment too soon. Medical professionals across our state support this bill, including the Nebraska Medical Association and the Nebraska Hospital Association. So too does Columbus Community Hospital president and CEO Michael Hansen. CARA also has the backing of Nebraska Attorney General Doug Peterson and members of our state's law enforcement community.
I joined my colleagues on both sides of the aisle to vote for this bipartisan legislation and was pleased to see it pass the Senate by a vote of 92 to 2. Last month, President Obama signed it into law.
Families will always be the first line of defense against drug abuse and addiction. At the same time, initiatives like CARA can help slow a dangerous trend and empower local communities and law enforcement to save lives through better resources, education, and treatment.
Thank you for taking part in our democratic process. I look forward to visiting with you again next week.