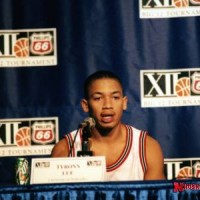 Cleveland Cavaliers head coach Tyronn Lue was honored at Wednesday night's ESPY Awards. The former Nebraska basketball star won the ESPY for "Best Head Coach."
Lue guided the Cavs back from a 3-1 series deficit to an NBA Finals win over Golden State, ending a 52-year championship drought for the city of Cleveland.
Earlier in the postseason, Lue won his first ten playoff games, breaking Pat Riley's record for best start to a playoff coaching career. Riley's L.A. Lakers won nine straight in 1982.