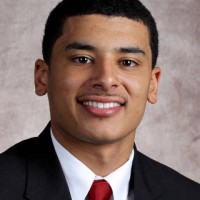 Despite another solid performance from Husker Tai Webster, New Zealand was unable to hold a fourth quarter lead in falling to France, 66-59 Thursday.
The game is part of a six-team Olympic qualifying tournament in Manila, with the champions moving on to the Rio Olympics next month.
Webster, a 6-4 guard who will be a senior at NU this season, finished with nine points, a team-high eight rebounds, two assists and two steals in 24 minutes.
New Zealand plays Canada in Saturday's semifinal action.