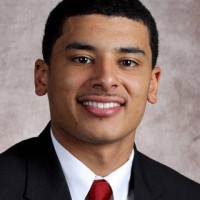 Nebraska's Tai Webster posted a double-double to help New Zealand win its opening game at the FIBA Olympic Qualifying Tournament.
Webster had a team-high 25 points and 11 rebounds in an 89-80 win over the Phillipines Wednesday.
Webster, who will be a senior at NU this season, has career highs of 22 points and eight rebounds for the Huskers.
New Zealand next faces France at the tourney in Manila.