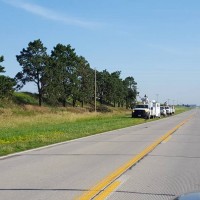 COLUMBUS- To assist Columbus with cleanup following the storm last evening, the City Transfer Station will accept tree debris taken to the "tree dump" by property owners at no charge until Saturday July 16 at 5:00 p.m.
City Staff will be removing trees in parks, public property, and blocked streets. City Staff will not pick up tree debris from private property.
An estimated 100 trees have been downed or uprooted, so the public's patience during this cleanup effort will be appreciated.