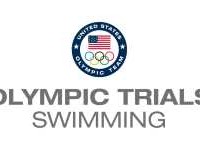 Michael Phelps is heading to his fifth Olympics. The most decorated athlete in Olympic history held off a stiff challenge from Tom Shields to win the 200-meter butterfly Wednesday night at the U.S. swimming trials in Omaha.
Phelps still has two more events at the trials: the 100 fly and 200 individual medley.
Meantime, Missy Franklin qualified for Rio with a second-place finish in the 200-meter freestyle.  Katie Ledecky was an easy winner in the race, qualifying for her second individual event at the Olympics.