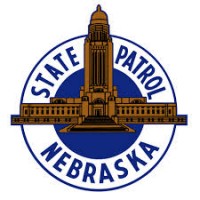 (Norfolk, Neb.)- In an effort to reduce the potential for serious injury and fatality crashes Troop B-Norfolk will conduct a special enforcement in and around Antelope County.
The special enforcement will include a vehicle check and high visibility patrols during the evening hours or Saturday, June 25 into the early morning hours of Sunday, June 26.
"There are a lot of community events and celebrations going on this time of year and that means an increase in traffic," said Captain Paul Hattan, Commander Troop B-Norfolk. "By making our officers visible and available we hope to encourage voluntary compliance with all traffic safety laws."
Motorists are reminded to always wear their seat belt, obey posted speed limits, pay extra attention in work zones and never drive impaired or distracted.
An $880 grant from the Nebraska Department of Highway Safety (NOHS) will help to pay for the special enforcement effort.