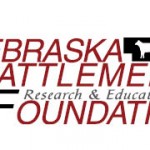 LINCOLN, NE (June 20, 2016) – The Nebraska Cattlewomen are pleased to announce the results of the 2016 Nebraska Beef Ambassador Contest held this month in Broken Bow. The Nebraska Beef Ambassador Program provides an opportunity for youth, ages 14 – 24 years old, to become spokespersons and future leaders for the beef industry. The two divisions, senior and collegiate, were judged upon three different areas of the industry consisting of a mock consumer promotional event judged by Kyla Olson and Mitch Rippe, mock media interview judged by Sallie Atkins and an issues response judged by Ginny Lee and Tricia Grabenstein.
Elisabeth Loseke of Columbus took home the first place rank in the collegiate division along with a scholarship from the Nebraska Cattlemen Foundation. Elisabeth will be competing at National Beef Ambassador Contest February 2017 in Nashville. Savannah Schafer, Newhawka was awarded second place and Katie Nolles, Bassett came in third place.
Senior contestants Sydni Lieneman, Princeton daughter of Trevor and Tori received first place, Marie Meis, Elgin, daughter of Jim and Anne Meis was second place, third place went to Alexis Gerritse, Plymouth daughter of Doug and Janet Gerritse.
The first place winners of each division were awarded a cash prize and a custom belt buckle while all place holders received a cash prize.
"We had a great contest this year. All of the contestants were very well prepared and the end results were so close." stated Gina Hudson, NCW President. "Thank you to all of the volunteers that helped with this year's Beef Ambassador contest: Tammy Hanse, Michele Cutler, Judy Reece and the 2015 Nebraska Beef Ambassador winner Ashtyn Shrewsbury."