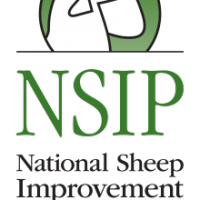 The National Sheep Industry Improvement Center's board of directors is accepting grant proposals designed to improve the U.S. sheep industry. Applications will be accepted through Sept. 15, 2016.
The center was established as part of the 2008 Farm Bill. In the 2014 Farm Bill, the center was awarded funding by USDA's Agricultural Marketing Service to be used for the Sheep Production and Marketing Grant Program. Grant funding can be used on activities designed to strengthen and enhance the production and marketing of sheep and sheep products in the United States through infrastructure development, business development, production, resource development and market and environmental research. Approximately $300,000 has been budgeted for grants in this round that will support projects consistent with the grant program. The average grant award during the last four years has been $27,200.
"USDA is committed to working with sheep producers and industry partners across the country to create new opportunities for growth within the industry," said USDA Under Secretary for Marketing and Regulatory Programs Edward Avalos. "With support from the 2014 Farm Bill, these funds can create innovative approaches to address the sheep industry's long term needs."
The application form and information about previously funded grants can be found on the NSIIC website at www.nsiic.org or by contacting Steve Lee at stevelee@nsiic.org or 202-350-9065.